Caspase in Xenosaga Episode I
Occupation
Federation captain
Voice actor (English)
Illich Guardiola (anime)
| | | |
| --- | --- | --- |
| " | My apologies, Ms. Uzuki. He wasn't always like that. But then... something happened. | " |
Lieutenant Caspase is a Captain in the Galaxy Federation Army's Marine Corps.
In the Realian adjustment room on-board the cruiser Woglinde, he performed tasks such as regulation and input of the tactical algorithms of the combat Realians which had been assigned to the same ship. Incidentally, he attended the military academy at the same time as Luis Virgil.
Caspase was killed in the Gnosis attack on the Woglinde.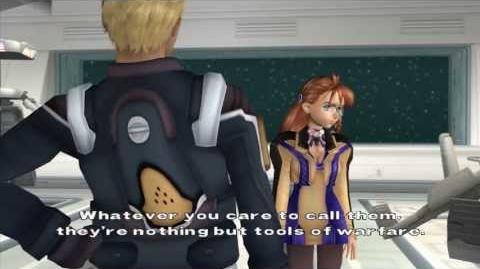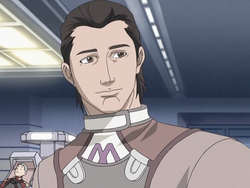 Ad blocker interference detected!
Wikia is a free-to-use site that makes money from advertising. We have a modified experience for viewers using ad blockers

Wikia is not accessible if you've made further modifications. Remove the custom ad blocker rule(s) and the page will load as expected.