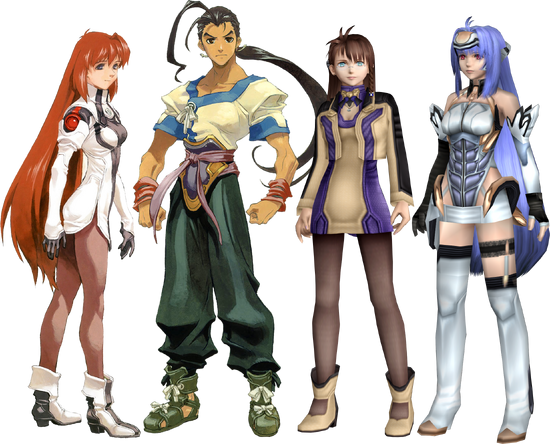 The Xenosaga and Xenogears wiki that anyone in the Milky Way galaxy can edit!
For Xenoblade, please visit Xenoblade Wiki.
820 articles since June 2005
About this wiki • Manual of style • Recent changes • Forum
This wiki contains unmarked spoilers!
This wiki covers violent and disturbing content and is intended for mature readers.
Universe
Featured video
Featured article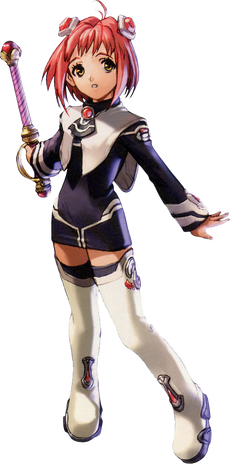 MOMO Mizrahi, also stylized as M.O.M.O. (Multiple Observative Mimetic Organicus), is a major character in the Xenosaga series.
MOMO is the prototype 100-Series Realian created by Joachim Mizrahi and Juli Mizrahi before the Miltian Conflict in the year 4753 T.C. on Proto Merkabah, and possesses the Y-Data as a repository. In contrast to Ziggy, MOMO wishes to be human.
She was modeled after Sakura Mizrahi, the late daughter of the Mizrahis. MOMO was created to act as a link between Sakura's mind and the world so that Sakura could communicate. Joachim was hoping to resurrect Sakura's consciousness within MOMO.
Working at Scientia
To write a new article, just enter the title in the box below.
Not sure where to start?
Adding Content
U.M.N.
Featured image
Affiliates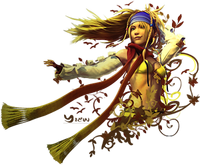 JRPG Games
Go to these sites for info or for help with your own wiki!
7th Dragon III Code:VFD • Aselia • Atelier • Battle Chasers: Nightwar • Breath of Fire • Chrono • Dinosaur King • Disgaea • Dragon Quest • EarthBound • Etrian Odyssey • Fairy Fencer F • Final Fantasy • Golden Sun • Grandia • Hyperdimension Neptunia • Kingdom Hearts • LOST SPHEAR • Mana / Seiken Densetsu • Megami Tensei • Parasite Eve • Phantasy Star • Pokémon • Riders of Icarus • SaGa • Star Ocean • Suikoden • Valkyria Chronicles • The World Ends With You • Xenoblade • Xenosaga • Yo-Kai Watch
Want your community included? See how!
See all of our JRPG gaming wikis!